City Weekend采访MELODY上海女子篮球俱乐部创始人Virginia
来源: 发布日期:2015.01.18
City Weekend上海
Shanghai Sports: MELODY Basketball Club
上海体育: MELODY篮球俱乐部
备注:中文翻译由一位中文不是母语的小伙伴翻译的所以有不太顺畅的地方请谅解~ :P
MELODY Basketball Club founder Virginia Zheng tells us how she created an outlet for Shanghai's amateur female ballers.
MELODY篮球俱乐部创始人Virginia Zheng和我们分享她是如何在上海为业余女子篮球的小伙伴们创办一个打球平台.
Why did you found MELODY women's basketball in Shanghai in 2004?
你为何在2004年在上海创办了MELODY女子篮球俱乐部?
I started MELODY because I wanted to continue playing basketball after graduating from high school, but could not find a platform to play in Shanghai. In desperation I started one myself.
我创办了MELODY因为我想在离开高中后继续打球,但因为在上海找不到这样的平台,所以就自己创建了这个平台。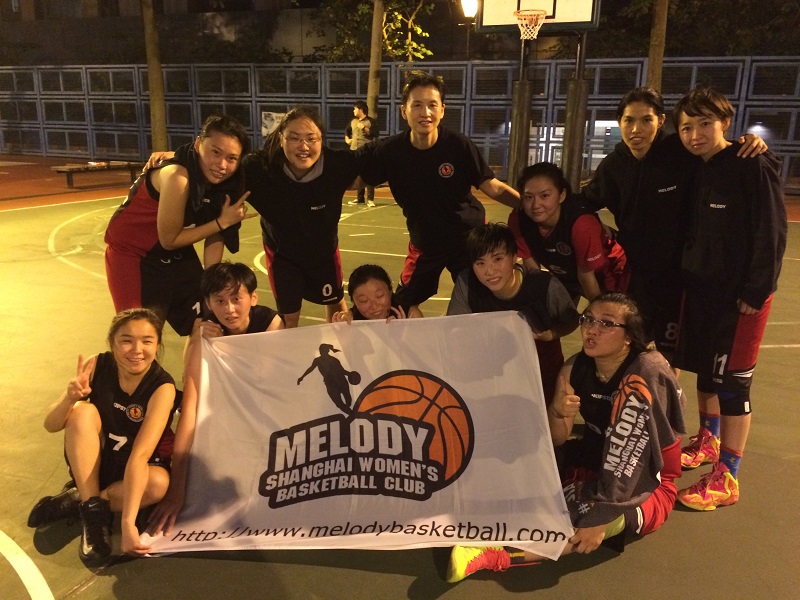 Have you found that interest in Shanghai among local women has been growing since you first founded the league? What about among expat women?
你是否有发现自从俱乐部成立后国内有越来越多喜欢打球的女孩?在上海的外国女孩呢?
Yes, compared to ten years ago, there has been a great increase in the number of amateur female ballers in the city and in the country, with similar clubs and teams popping up in other cities as well. The interest in playing basketball for expat women has been consistent for the past 10 years, due to the difference between the physical education system
abroad and China (when compared to locals), and we have a few foreign players in our teams.
是的。比起十年前,现在在上海和国内其他城市有非常多业余女子篮球爱好者。我们可以看到在上海以及国内其他城市出现越来越多业余女子篮球俱乐部和球队。外国女孩打球的人数这十年来一直都很稳定。或许是因为国内外的体育教育系统的不同吧。我们俱乐部有一些外国队员参加。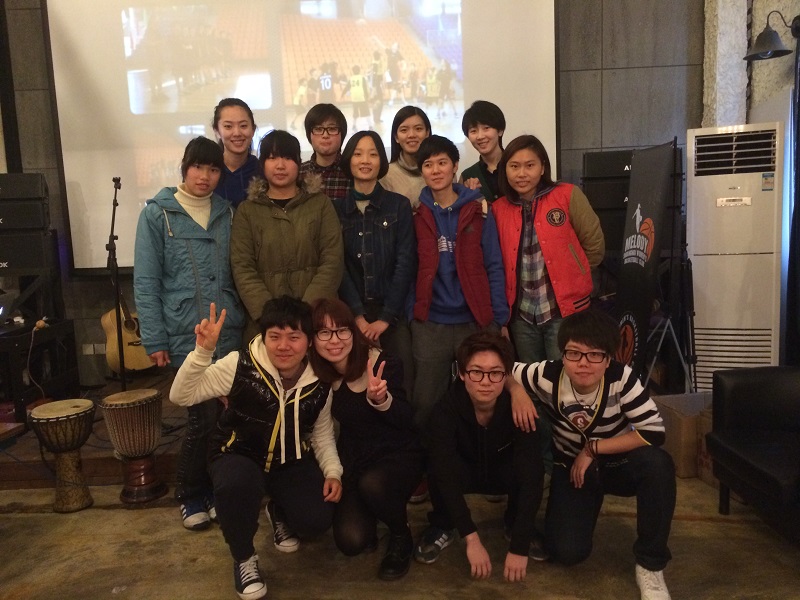 What has been the most difficult thing for the club as it has grown and evolved?
成立至今,俱乐部面临最大的困难是什么?
The lack of acceptable and reasonably priced indoor basketball courts within the city center has been the most difficult thing for the club as we continue to develop and expand.
随着俱乐部的发展,在市中心找合适的室内篮球场是我们最大的困难。
Why is the club named MELODY? Is there a meaning behind the name?
俱乐部为什么叫MELODY? 这个名字背后有什么特别的意义吗?
I am a fan of the Taiwanese singer David Tao and love one of his songs, "Melody."
我是台湾歌手陶喆的粉丝,很喜欢他的一首歌叫"Melody."
Why do you think it's important for girls growing up in Shanghai to be involved in sports?
为什么你认为在上海长大的女孩们参与在体育活动中很重要?
Participating in sports is important for girls growing up in Shanghai (actually, anywhere around the world) not only because it's good for a healthy body and mind, but also because it builds hand-eye coordination.
参与在体育活动中对在上海长大的女孩们(其实不单单只是在上海,应该是在全世界的所有女孩们)很重要不只是因为对身心健康有帮助,另外因为运动让我们有很好的身体(眼睛和手)协调锻炼的机会。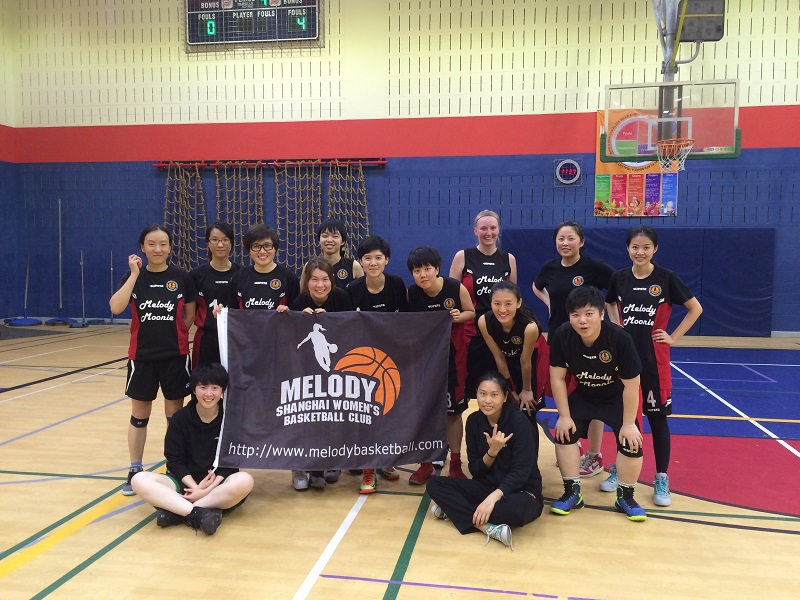 Participating in sports (especially a team sport like basketball) also teaches girls from a very young age many life skills which they will use as they grow older. These include self-discipline, interpersonal skills, team work, respect for others, sportsmanship (handling life obstacles through losing games), being committed and reliable, self-confidence and time management skills.
参与在体育活动中(尤其像篮球这样的团体运动)从很小年纪教会女孩们很多人生会用到的生活能力。包括自律能力、社交能力、团队合作、对她人的尊重、运动员精神(通过输球学会面对和处理人生中的挫折)、责任心、自信心以及时间管理能力。
Could you elaborate on the meaning behind your slogan, "your presence makes a difference"?
你能否分享下俱乐部标语"球场因妳而不同"背后的意义?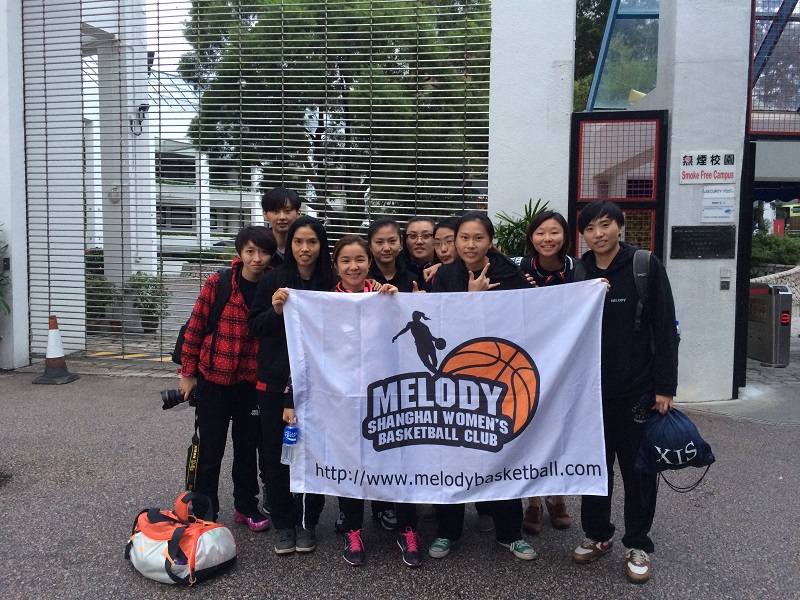 I believe every female athlete who shows up to participate in sports adds something to the team she devotes her time to, whether she is a player, a volunteer, an official or a spectator. It takes a lot to commit to a team sport and I like the idea that we appreciate everyone who shows up on court and commits for training, a game, an activity, a tournament or a trip.
我相信每个出现在运动场合的女子运动员对她所参与的组织是有付出的。不管她是以参与者的身份、志愿者的身份、裁判员的身份还是一名观众。对于女孩们坚持一项团体运动是很不容易的。我们很感恩所有出现在篮球场上参与我们的训练、比赛、活动或者篮球之旅的每一位女子篮球爱好者,因为对她们来说都是很难得的。