MELODY中国行女篮:西安篇 MELODY Women's Basketball China Tour: Xi An
来源: 发布日期:2015.04.01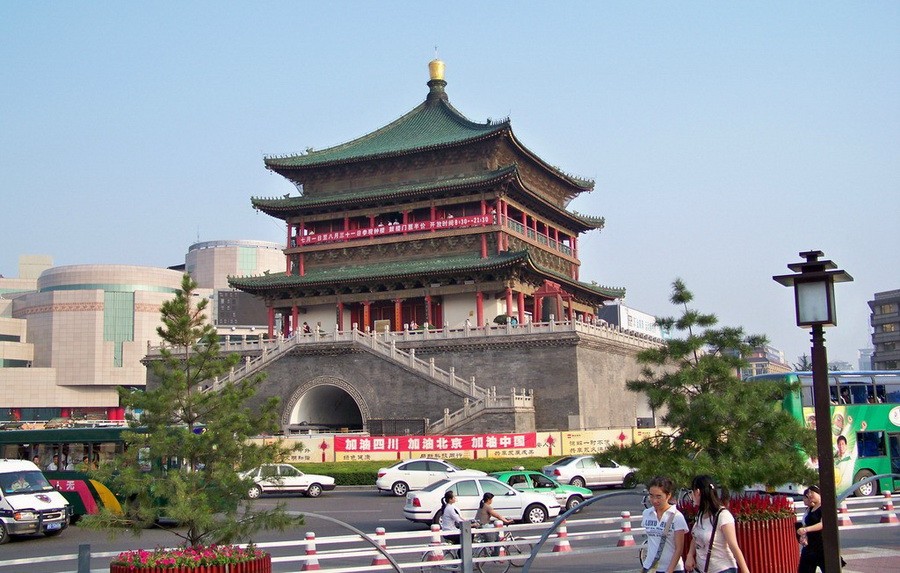 如果你问一个从来没有来过中国或者没有和中国有太多交流的外国人关于中国体育,她很可能会按照她在媒体上或者奥运会上看到的中国运动员讲述给你她的观点。是的,中国在这个国际体育平台已经取得了巨大的成绩;尤其在体操,羽毛球,举重,游泳,乒乓球等比赛赢得许多奖牌。但如果我们真的仔细想想,我们能得出什么结论呢?中国运动员似乎都是在单项个人体育脱颖而出。
If you ask a foreigner who has never been to China orhave much connections with China how she thinks of sports in China, they wouldprobably tell you based on what they have seen in the Olympics Games orin the media. Yes, China has achieved great results winning medals at the gamesin this international sports platform in gymnastics, badminton, weight lifting,swimming, table-tennis, etc. But if we really think about it, what can weconclude? Chinese sportspeople seem to excel in individual sports.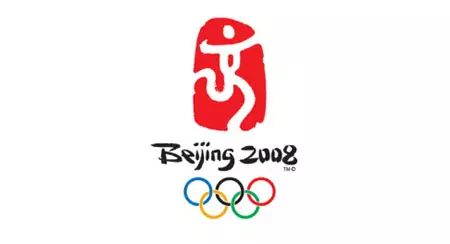 体育是由一个国家的文化、教育体制、经济、社会和政治结构受影响的。中国独生子女政策在体育界也反映出了这个现象。然而,随着国家对世界的开放、2008年北京奥运会、姚明在NBA的篮球生涯的影响力,以及大众对全民健身的关注度的提升和对孩子们在生活中各方面对团队合作的重视对这个现象已经有巨大的改变了(比起30年前)。
Sports is influenced by the culture, educationsystem, economy, social and political structures of the country. With the onechild policy in China, it is not a surprise that we see it being reflected inthe sports world. However with the opening up of the country to the world, theBeijing Olympics in 2008, Yao Ming's basketball career in the NBA, and theincreasing awareness among the public encouraging physical fitness for betterwell being and importance of team work in various aspects of a child's life;things have dramatically changed today comparing to 30 years ago.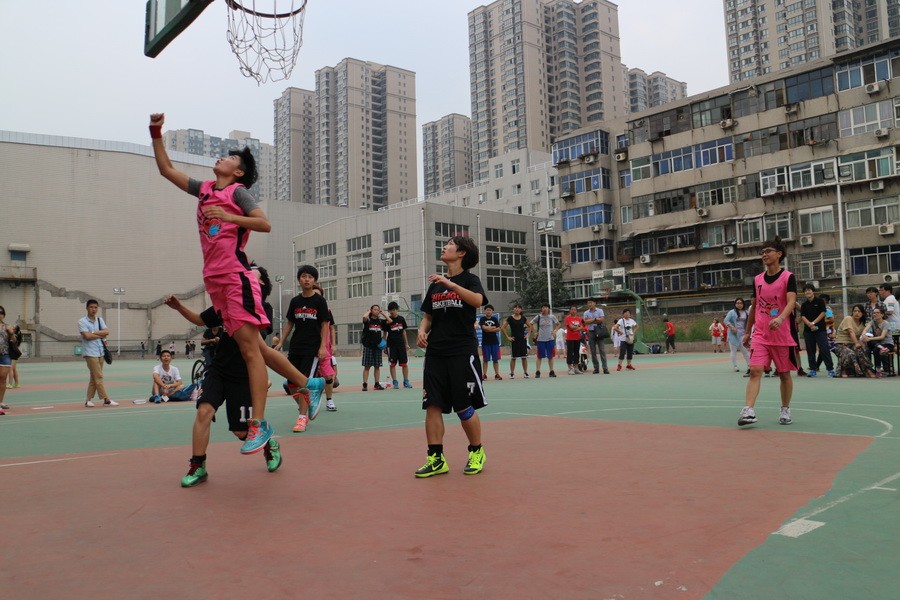 *029未知数组织的室外活动
*029 XYZ Outdoor Basketball Activity
拿在中国的业余女子篮球作为例子,相比十年前和今天;我们已经看到了参与人数有大幅度的增加。2004年MELODY刚成立的时候,我们在国内基本上没能看到太多其他类似的组织。现在,我们看到非常多类似组织在全国各地运营着。这是一个非常奇妙的感觉,因为篮球这个团队运动教会了我们非常多的人生道理,所以参与在这项团体运动会中带给我们很多益处。看到她这样快速的发展让我们感到高兴(我们有更多的组织可以做篮球交流!)。
Looking at amateur women's basketball in China tenyears ago and today, we have seen a huge increase in the number of participantsplaying this team sport for leisure. In 2004 when MELODY was founded, we didnot see many other similar women's basketball organizations at the grassrootslevel in other cities in the country. Now we see so many of them everywhere inthe country. It is an amazing feeling because basketball is a team sport thatteaches us so many life lessons and has several benefits for us. Seeing it growat such a rapid rate makes us feel happy (we have more clubs to do basketballtrips and exchanges!).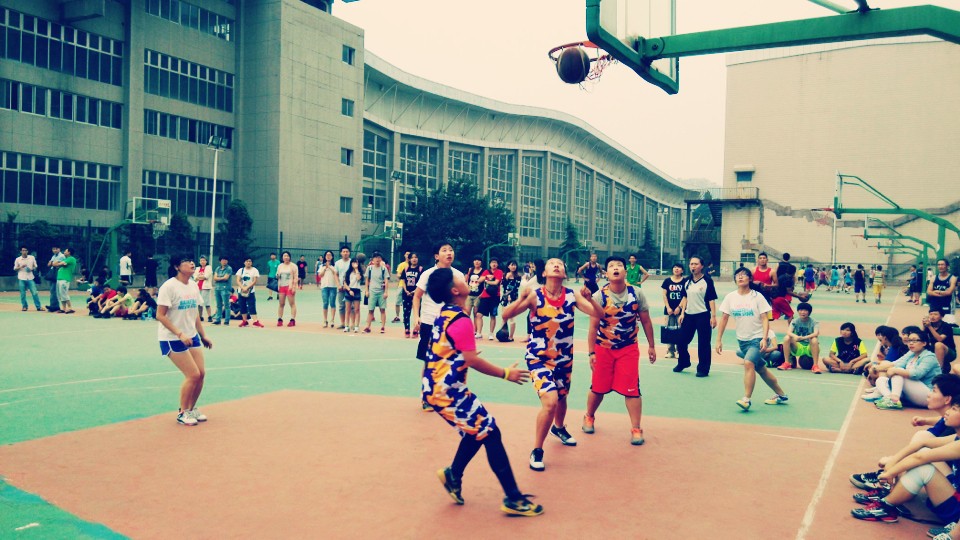 *2014年9月029未知数所组织的三对三比赛
*3v3 Basketball Tournament Organized by 029 XYZ in September, 2014
正如我们MELODY年初的帖子提过的,今年MELODY将采访在中国业余女子篮球圈在各地的俱乐部和球队。我们希望可以通过这个平台介绍在国内其他业余女子篮球组织,并提供了一个交流平台,让所有的女子篮球爱好者在全国各地有打篮球,不管在什么城市,因为什么原因(出差、旅游、回家)。
As mentioned in our post earlier this year, MELODY will be interviewing amateur women's basketball clubs and teams within China this year. We hope to introduce our counterparts in other cities andprovide a platform for all female ballers to play basketball if they move,travel or return to their homes one day.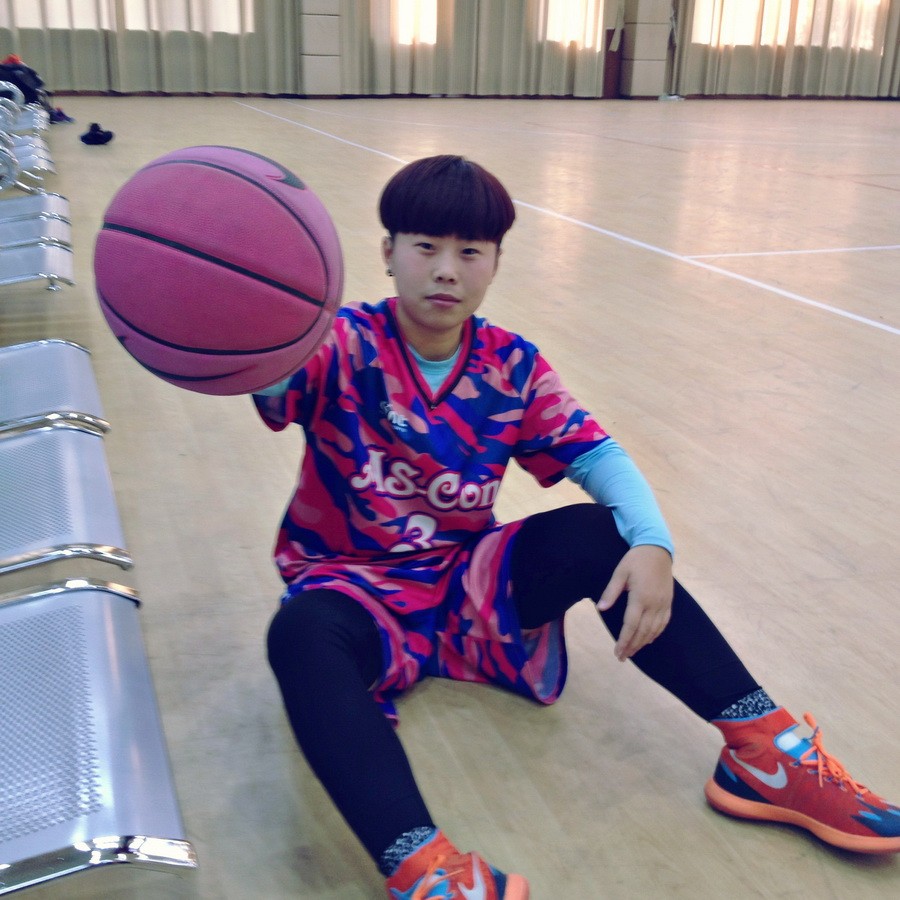 *029未知数创始人三儿
*029 XYZ'sFounder, Three
今天,MELODY想向大家介绍一个在西安的业余女子篮球社:西安WB-XYZ未知数女子篮球社(简称:029未知数)。029未知数的前身是西安洛克女子篮球,由于之前的负责人远去北京无暇顾及女篮的发展,加上029未知数的创始人三儿(杨惠茹)对女篮以后的发展也有自己的一套理念与想法以及在西安打球的女生越来越多;三儿在2014年7月20日决定把这个组织成立城一个俱乐部,名为西安WB-XYZ未知数女子篮球社。
Today, MELODY would like to introduce our counterpartin Xi An; Xi An WB-XYZ Wei Zhi Shu Women's Basketball Club (Short: 029 XYZ). Itwas started by a basketball enthusiast who created an online group whichgathered female ballers who play together in Rucker Park in Xi An. As she is nolonger based in Xi An, this group was then led by 029 XYZ's founder, Three(Yang Hui Ru). With the increasing number of female ballers in Xi An spreadaround the city, Three felt the need to gather and organize every one together.On July 20, 2014, Three decided to form this group under the name Xi An WB-XYZWei Zhi Shu Women's Basketball Club.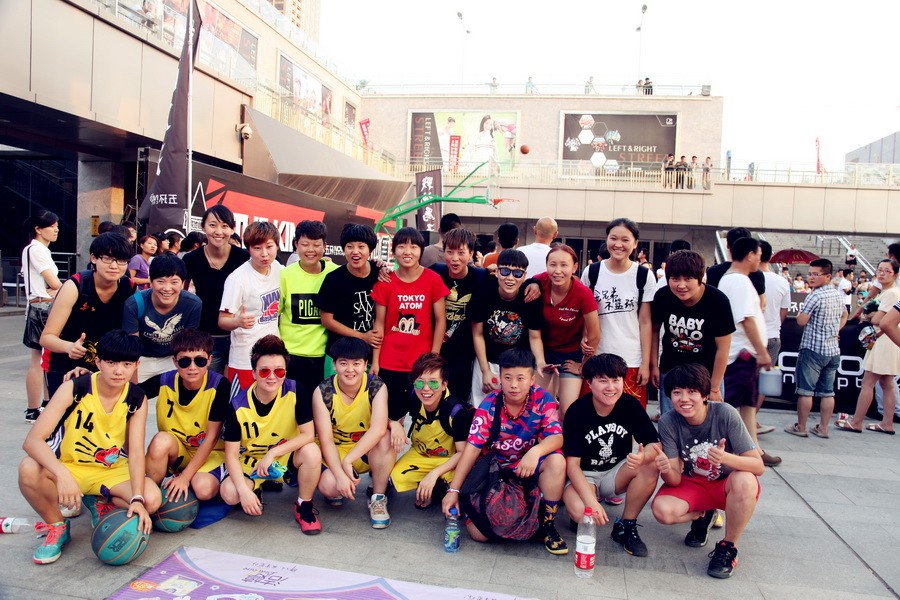 *029未知数在2014年9月组织的"战地为王三对三篮球赛"
在篮球社成立后,很快的,三儿带领着她的团队在2014年的9月组织了她们第一届三对三女子篮球比赛。在此比赛中她们召集了40支队伍,共200名女篮爱好者参加。这是一个惊人的数字啊!虽然本次比赛是有赞助商的(本地一个非盈利组织和一家媒体公司),029未知数仍然需要限制队数,因为资金有限。嘿,如果没有资金限制,会怎么样呢?:)
Very soon after the club was formed, Three ledand organized Xi An's first amateur women's basketball tournament in September,2014. The tournament was a success gathering 40 teams of female ballers, with atotal of 200 participants. This is an astounding number of amateur femaleballers! Although this tournament was sponsored by a local NGO and mediacompany, 029 XYZ still had to limit the number of teams they could host due tothe limited funds available. Hey, what would happen if there was no funding limitation?! :)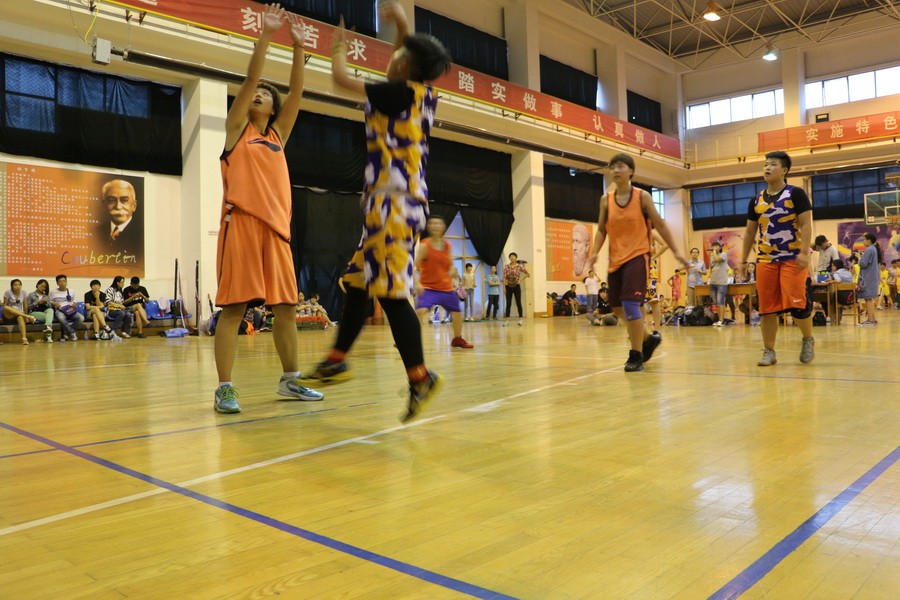 *029未知数组织的室内活动
在她们每周的活动中会有大约十五名成员参加,并且在篮球社有超过90名成员(14-32岁,大部分由上班族组成)。在夏季她们会在室外组织打球活动而在冬季期间会在室内活动。每个活动通常持续三到四个小时。如果下雨,室外活动通常会安排取消。
With about fifteen members participating in theirweekly activities, 029 XYZ has over 90 members (members are between 14-32 yearsold with the majority working professionals) in their club. Members playoutdoors during the summer period and indoors during the winter period. Eachactivity usually lasts for three to four hours. If it rains, outdoor activitiesare usually canceled.
想要成为029未知数的一员需要联系相关负责人,并且要求常常参加她们的篮球活动。加入029未知数是没有入会费。所有产生的费用也都是成员之间一起分摊。
To be part of the club, one needs to contact theclub's person in charge of new members and is required to participate in theiractivities often. There is no joining fee to play in 029 XYZ and all costs areshared among members.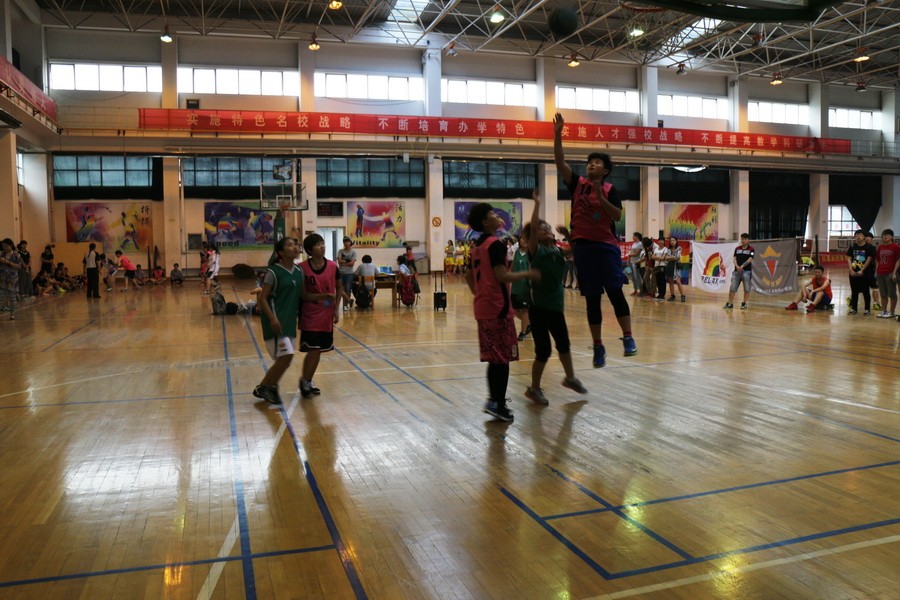 *029未知数组织的室内活动
虽然目前三儿人不在西安,因学校关系人在浙江;她还是会坚持远程管理029未知数。因为她希望能继续发展这个组织和在西安的业余女子篮球。作为一个刚毕业的三儿,她第一次接触篮球是在她是15岁的时候。当我们问她是如何爱上了篮球,她停顿了片刻,说初三的一个晚上偶然间看到了一期篮球公园节目,那一期是关于艾佛森的,在当时艾佛森正如日中天。最可贵的是,他只有4575px的身高,却能在长人如林的NBA取得巨大的成就,这更刺激了她的篮球神经,从此之后篮球就成为了她人生中最不可或缺的东西。
Although Three is currently based in Zhejianginstead of Xi An because of her studies, she will continue to manage 029 XYZremotely. She hopes to keep developing the club and amateur women's basketballin Xi An. A recent university graduate, Three first touched a basketball whenshe was fifteen. When asked how she fell in love with basketball, she pausedfor several moments and shared the following story with us. "It was one nightwhen I was in my last year in junior high school when I watched a show byHoopark. That episode was talking about Iverson. Iverson was in his career peakat the time. What I felt was the most valuable about him is that he is only4575px, but still managed to have a successful career with great achievements inthe NBA. This inspired me to play this team sport, and ever since, basketballhas been one of the most important things in my life."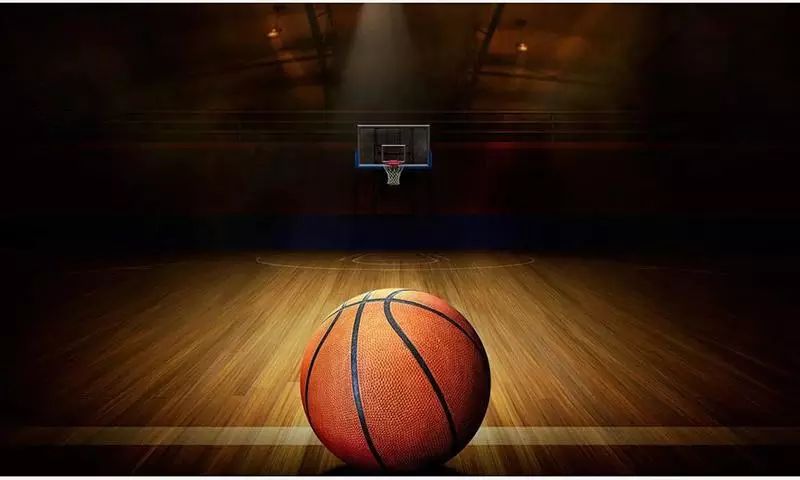 我们可以想象,如果同样的问题拿去问其他篮球爱好者,大家可能无法立刻回答。像喜欢上一个人或者一个东西一样,我们或许无法用言语去解释为什么我们热爱篮球。但是!我们知道这绝对是对篮球的热爱才使三儿至今还是坚持篮球和保持组织029未知数的主要原因。
We would imagine if the same question is asked toany basketball lover, we probably won't know what to say immediately. Likefalling in love with someone or something, we can't explain love using words.But! We know it is definitely love for this sport that kept Three going with the management of 029 XYZ and playing basketball.
MELODY很高兴和029未知数联系上了,因为在未来的时间里我们又多了一个可以交流的小伙伴也多了一个去篮球之旅的地方,西安,中国最佳旅游的城市之一!棒棒的哦!
MELODY is glad to connect with 029 XYZ as we haveanother organization which we can exchange basketball experiences with in thefuture. Xi An, one of China's best cities to visit!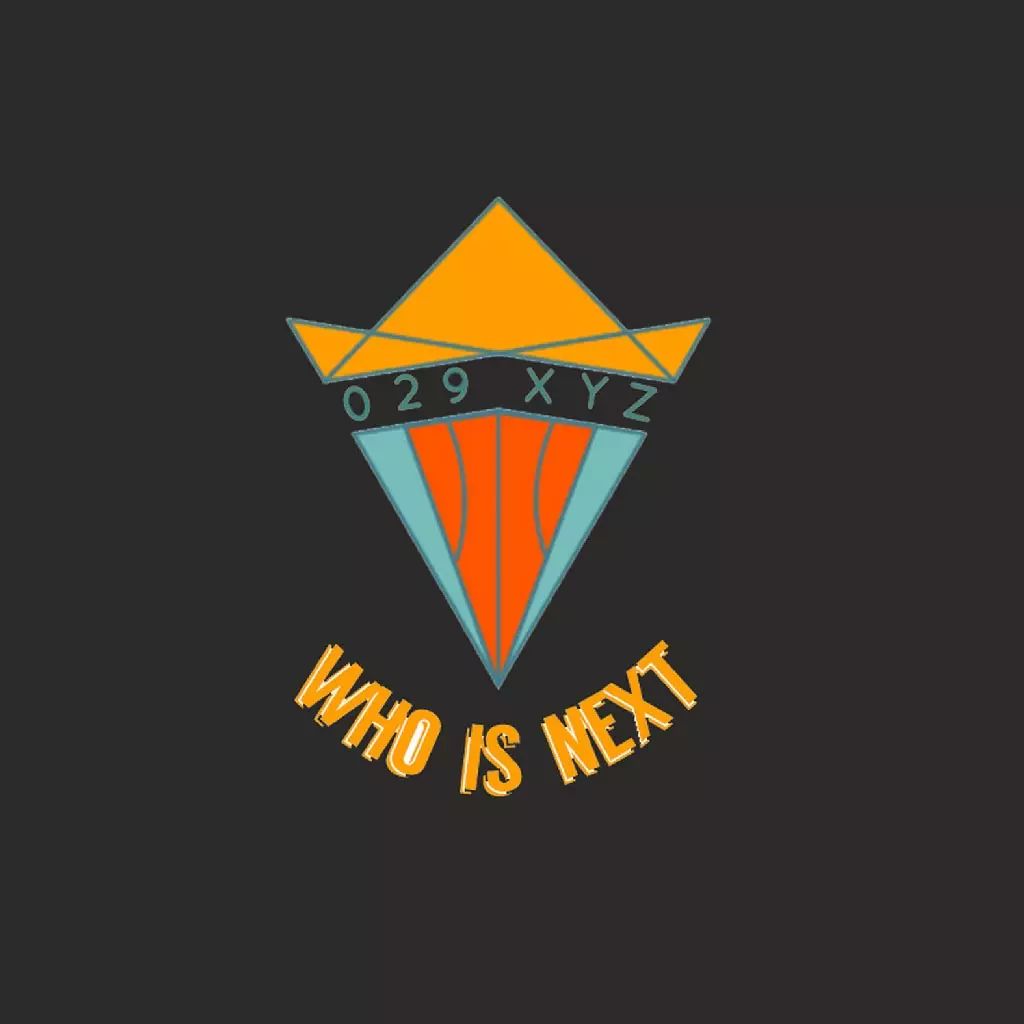 在结束这篇文章前,我们想分享029未知数的口号和目标:
"我们希望全西安地区的女篮能加入我们,在这条路上能一直坚持下去。我们希望提供一个平台,让所有热爱篮球的女生能有球可打,让所有有共同梦想的女篮都能梦想成真。我们也希望全国各城市女篮有一天可以同场竞技,拥有我们自己的联赛。下一站,还有谁?"
想了解更多关于029未知数的信息,请查看以下信息:
微博:西安WB-XYZ未知数女子篮球社
微信:029XYZ未知数女子篮球社,XYZ-029
负责人联系方式:CP_3_0316(微信)、AKA-无死角Three(微博)、18268732873(手机)、cp3_sue@126.com(邮箱)
To end this article, we'd like to share 029 XYZ'sslogan and goal for the future:
"We hope to gather more female ballers to join usand continue this journey together. We would like to provide a platform forwomen's basketball at the grassroots level and for us to have league games with our counterparts together one day. Who Is Next?"
For more information about 029 XYZ, please referto the details below:
Sina Weibo: 西安WB-XYZ未知数女子篮球社
Club's We Chat: 029XYZ未知数女子篮球社,XYZ-029
Contact: Three Yang; CP_3_0316 (We Chat), AKA-无死角Three (Sina Weibo),18268732873 (Mobile) cp3_sue@126.com (E-mail)